About Us
堂徽

Hall Emblem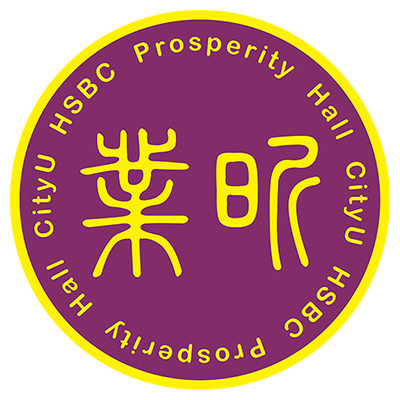 The emblem of HSBC Prosperity Hall was first designed in 2003. Purplish red and light yellow are the colors of walls outside HSBC Prosperity Hall. In centre, there are two ancient Chinese characters "業昕", which is the Chinese name of this hall, surrounded by "HSBC Prosperity Hall" and "City University of Hong Kong".
This hall was named by City University of Hong Kong together with HSBC, the sponsoring organisation of this hall. "業" is taken from our school motto "敬業樂群", which means devoting oneself to his or her work and appreciating people around. "昕" means rising sun, representing vigour and vitality. The name 業昕 implies that we are sparing no effort to cultivate our residents to be pillars of society, in dignity and honour as stated in the school motto, so they can make significant contributions to our community.
堂歌

Hall Song

Our Hall song was written by residents in 2004.
The Spirit of Prosperity

業昕精神
Written by: 林蔚晴 / 黃碩培
Lyrics: 黃碩培